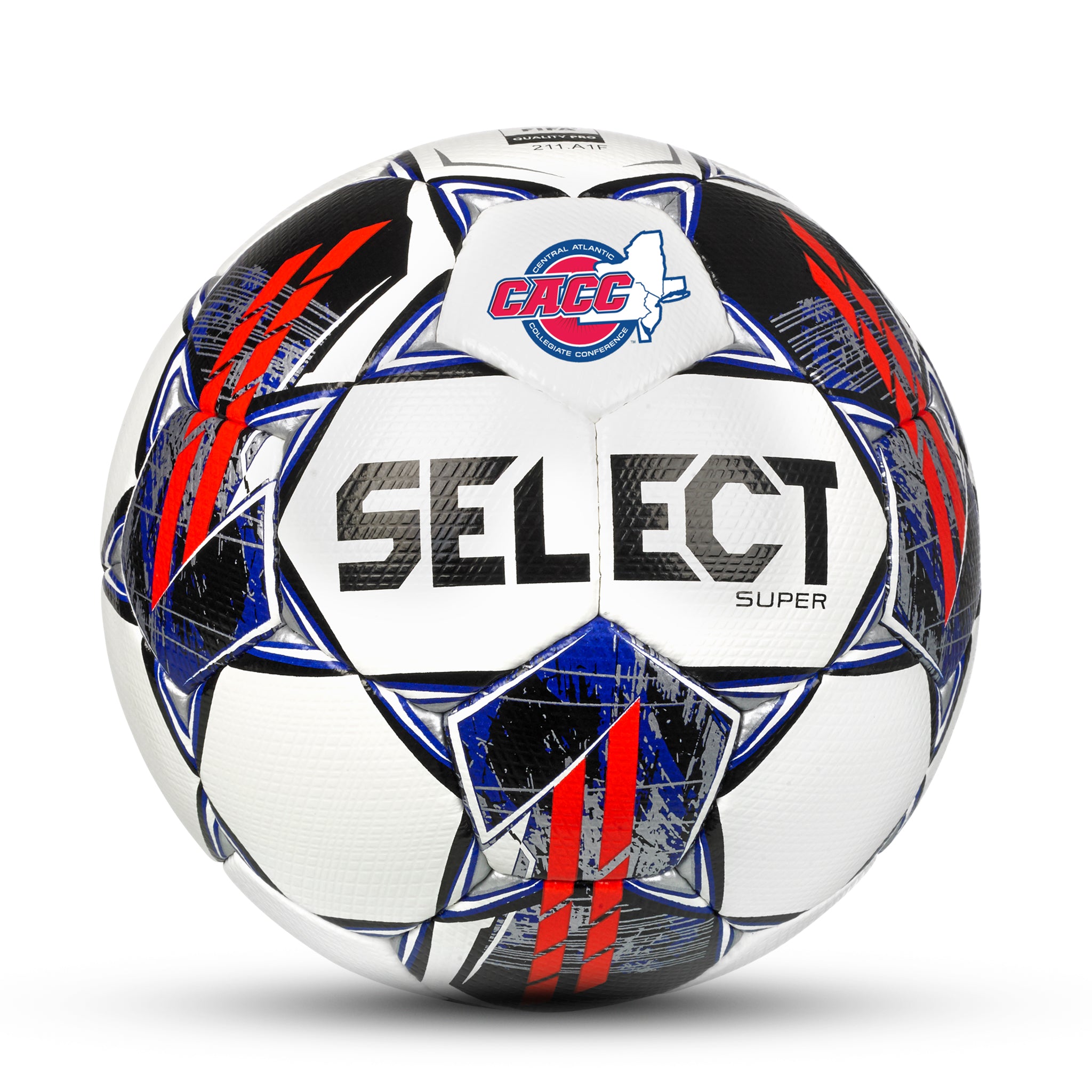 Super CACC
SKU: 3015567940
An exclusive, textured surface for high friction and a stable flight.
The Official soccer ball of the CACC for the 2022 season.

CACC Member Schools, please email Andrew at amo@selectsportamerica.com to place an order with discounted school pricing.

One of our best soccer balls in high quality materials with a powerful look. The Official CACC Match Ball
Expected delivery 1-3 working days.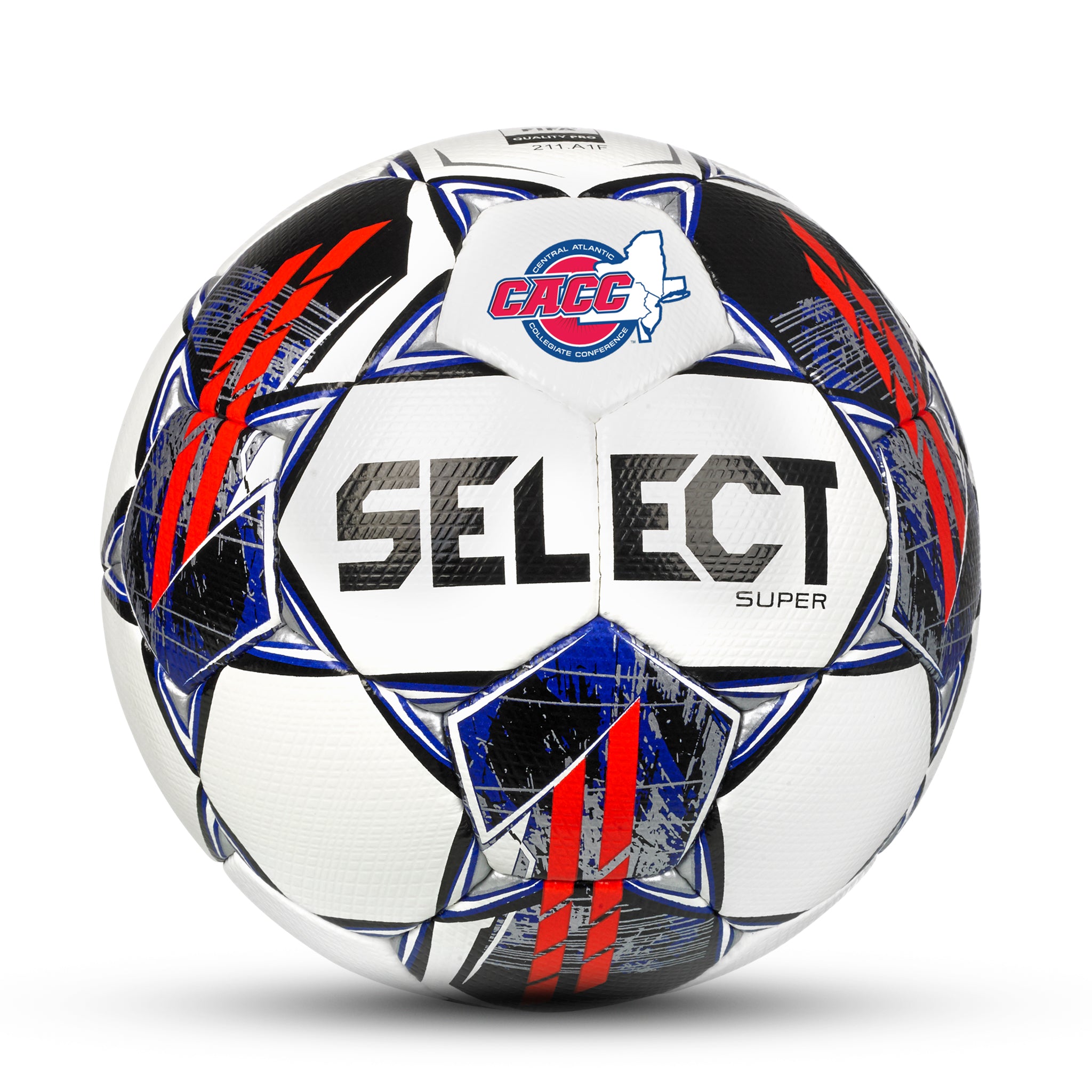 Super CACC
Product details
Specially developed microfiber synthetic leather combined with an optimized 3-layer underlining and a Zero-Wing latex bladder giving the ball an improved and more lively bounce - and an even lighter and softer touch than before.
Colorful design for improved visibility and faster player reactions.
The 32 hand-stitched panels ensure a stable flight and a perfectly round ball after thousands of kicks.