VISION
We want to make a difference, from our choice of materials to production and transport. We want to push the boundaries of innovative product development and create durable quality products.
PRODUCTION
We strive to achieve a production of the highest quality, lasting
for many years, and with the lowest possible environmental impact.
BUSINESS PARTNERS
We see our suppliers as partners and work closely with them every day to make the best possible products. Their expertise allows us to continue developing and creating high-quality, durable products.
300.000
plastic packets saved annually 
Saved 300,000 plastic packets annually by switching our Profcare Support packaging from plastic packaging to smaller cardboard packaging, thereby reducing our transport volume by 40%
50%
reduce of plastic i clothing collections
Reduced our use of plastic by 50% in the packaging of the MONACO, SPAIN, OXFORD and PISA clothing lines
100%
plant-based, recyclable drinking bottle
introduced a 100% plant-based, recyclable drinking bottle made from sugar cane
SUSTAINABLE INITIATIVES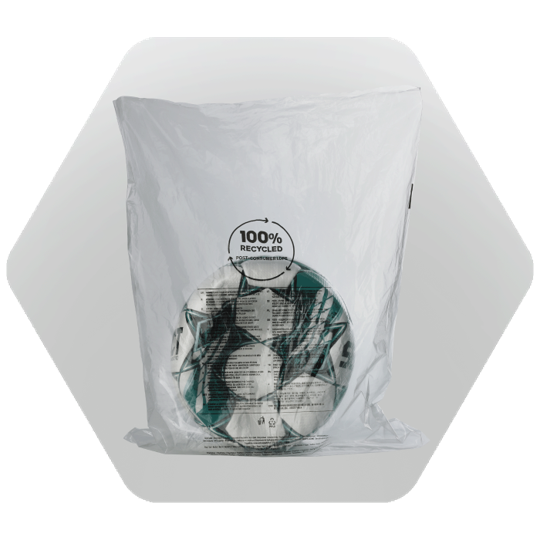 RECYCLED PLASTIC BAGS
Our factory is now only using recycled plastic bags when producing our soccer balls and clothes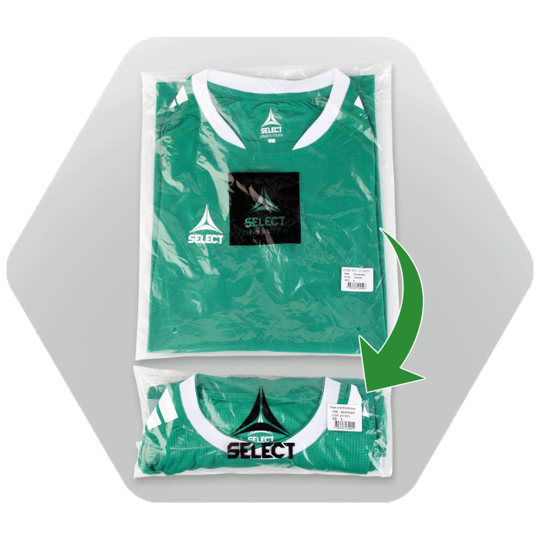 REDUCED USE OF PLASTIC BY 50% IN PACKAGING
We have reduced our use of plastic by 50% in the packaging of the MONACO, SPAIN, OXFORD and PISA clothing lines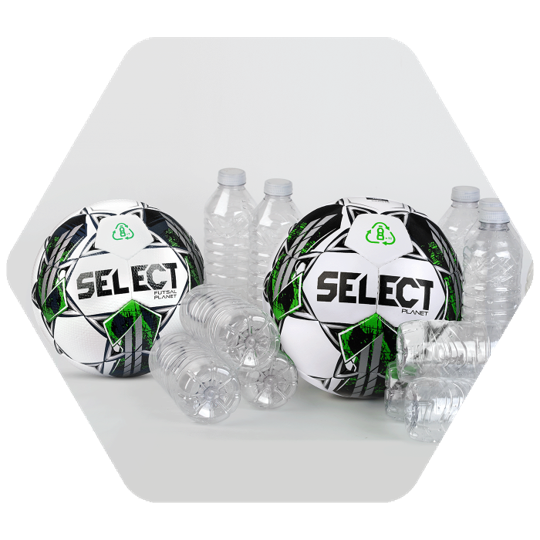 PLANET BALLS
The Planet soccer ball and the futsal Planet, are balls partly made from recycled plastic bottles and natural latex.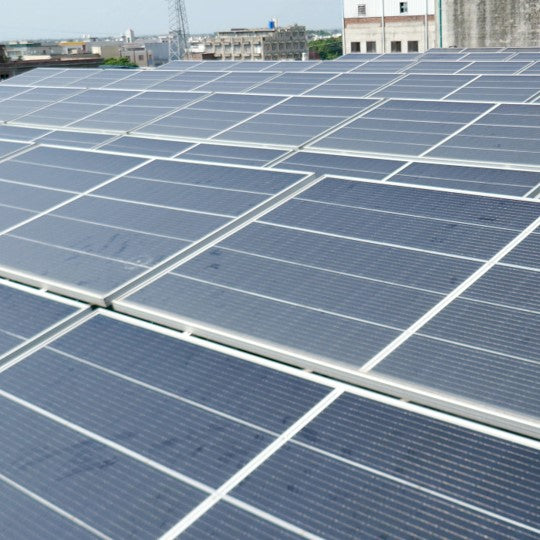 NEW SUSTAINABLE EFFORTS AT THE BALL FACTORY
An installation of 404 solar panel modules on the rooftop at our ball supplier Anwar Khawaja Industries factory in Sialkot, Pakistan has been ompleted. The installation is expected to reduce CO2 emissions by 270 tons annually. The factory is also ISO 14001 environmental certified and SMETA 4-pillar certified.
social RESPONSIBILITY
Our social responsibility goes a long way back with a focus on Anwar Khawaja Industries (AKI), where all our hand-stitched balls are produced. To help our sewing staff and their families as much as possible, we have, together with AKI, developed the SAHEP – SELECT AKI Health & Education Programme.
SAHEP provides workers and their families - over 6,000 people in total - with free medical care and medicine, as well as offering special education for all children.
SELECT considers SAHEP to be an integral part of our corporate culture and our social responsibility. The programme also helps us maintain our high quality as it promotes our sewing staff's loyalty to SELECT and AKI.
Read more about CSR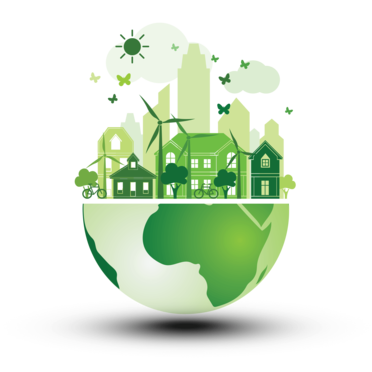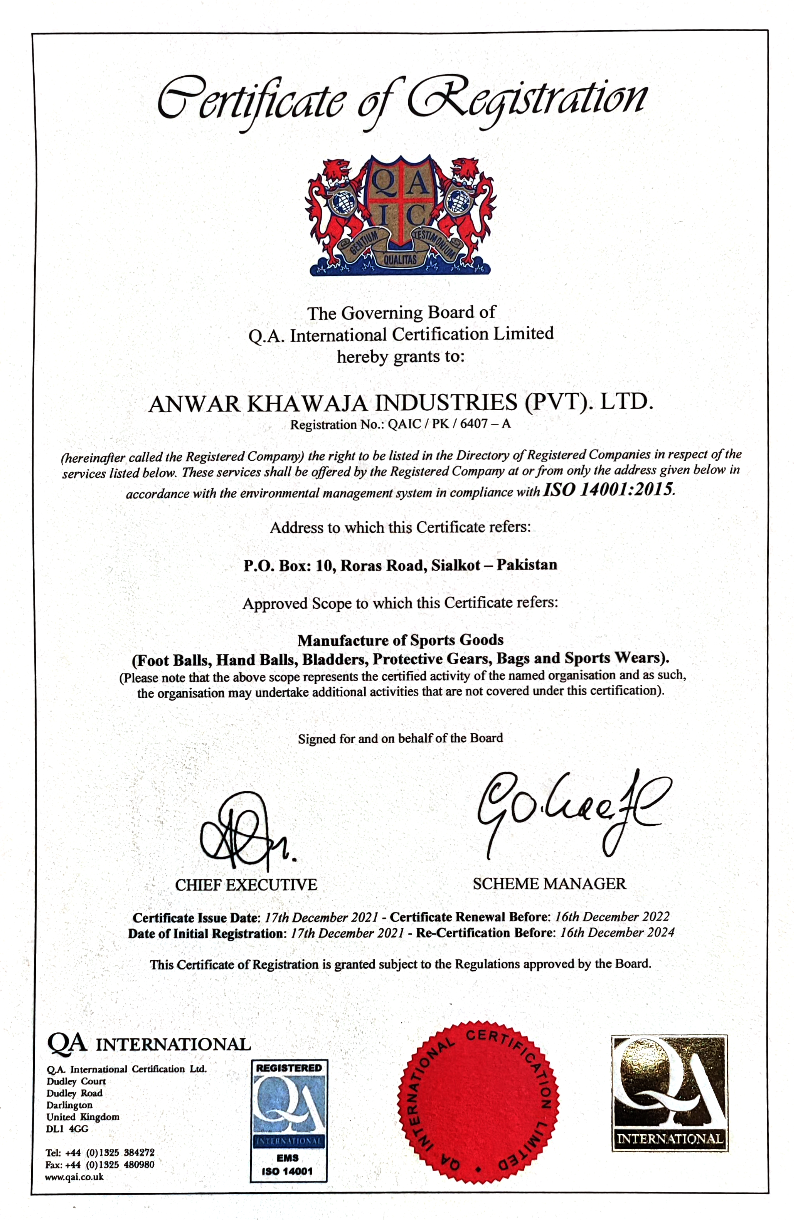 ENVIRONMENTALLY CERTIFIED
AKI has also been environmentally certified in accordance with the ISO 14001:2015 standard. ISO 14001 is the most recognised international standard for environmental management systems. It is used worldwide.
See certificate