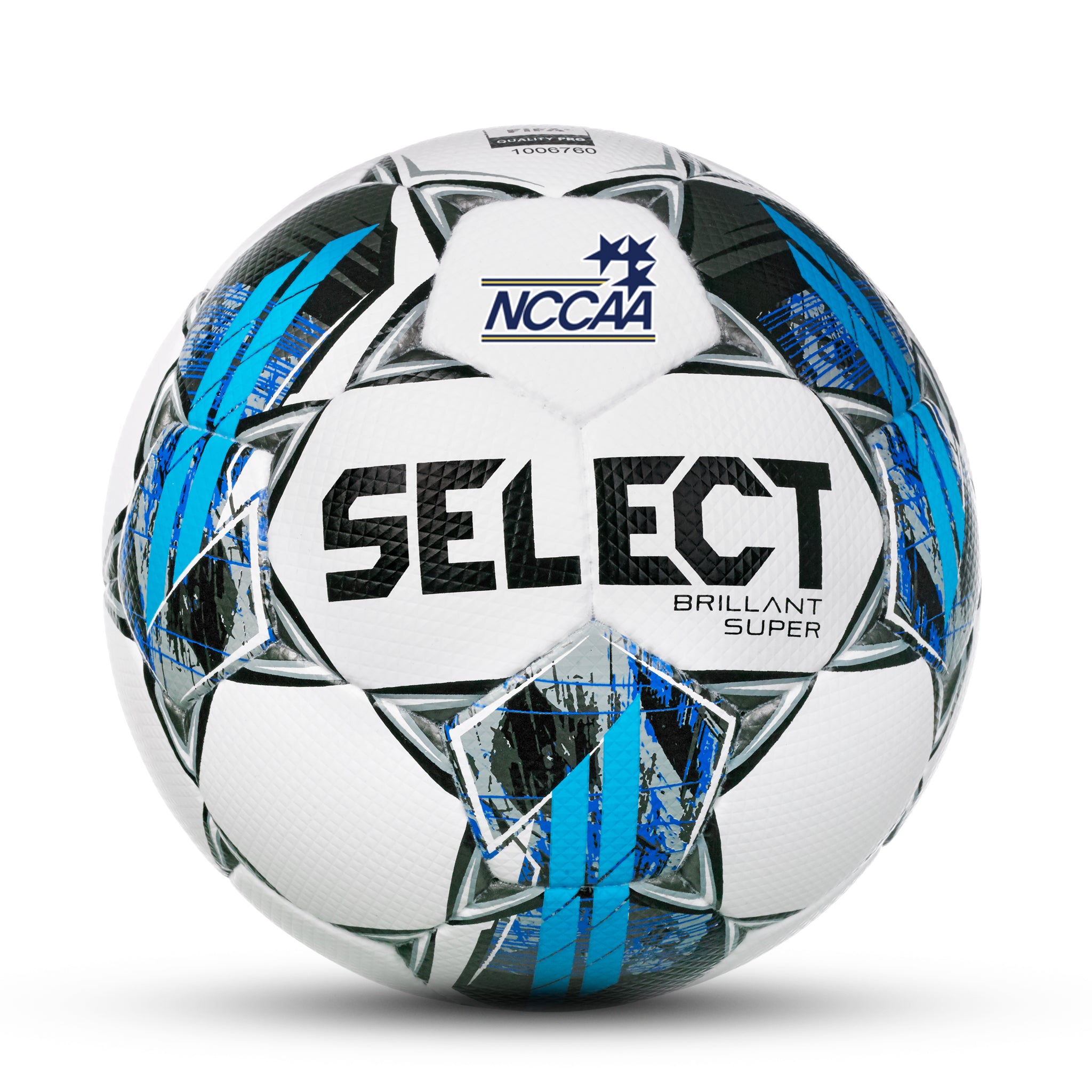 Brillant Super NCCAA
SKU: 3015901682
The new 3D diamond structure of the surface material ensures an even more stable trajectory, optimized friction between ball and foot and the best grip for goalkeepers

A superior soccer ball made of carefully selected high quality materials with the characteristics of a classic SELECT ball

NCCAA Member Schools, please email Braden at bke@selectsportamerica.com to place an order with discounted school pricing.
Expected delivery 1-3 working days.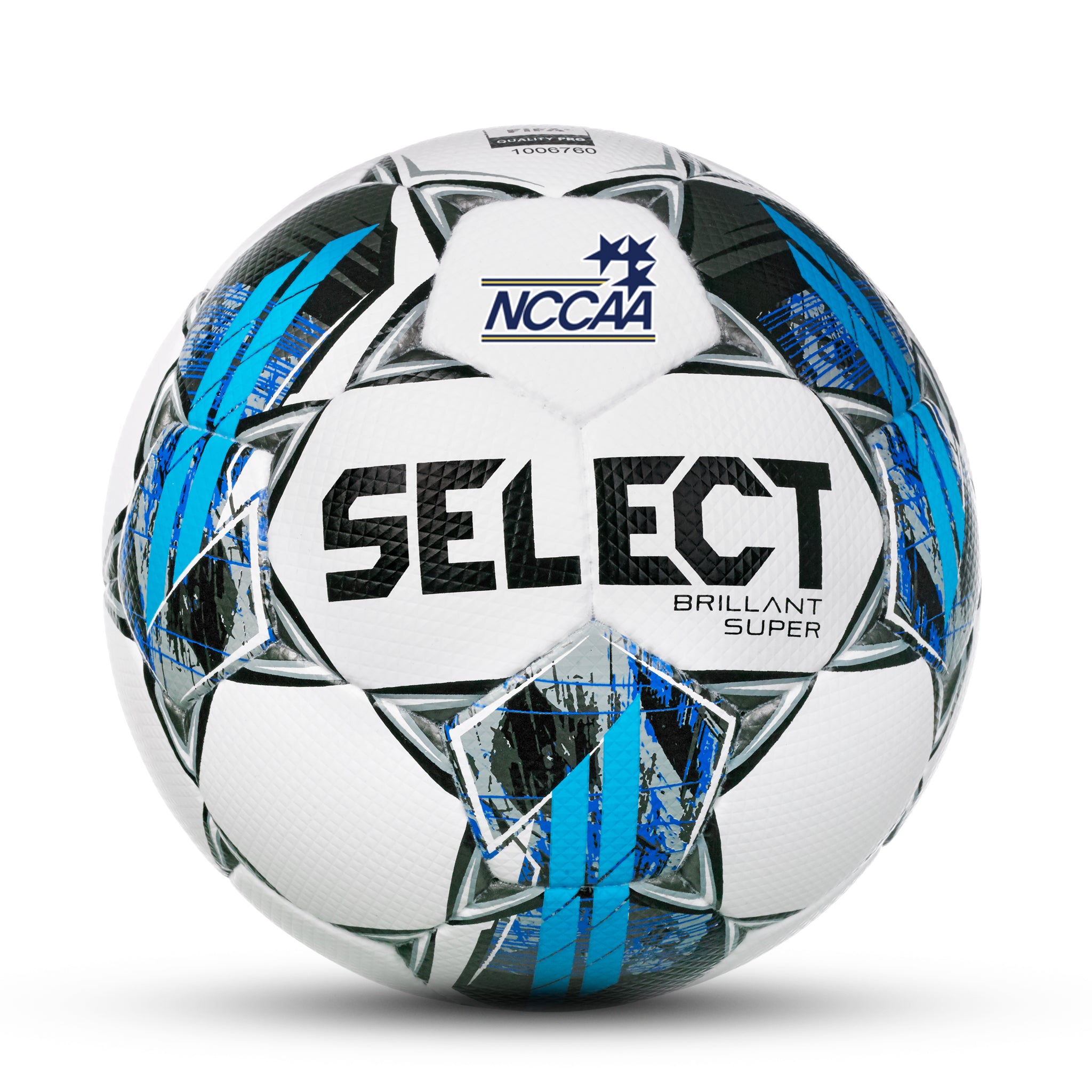 Brillant Super NCCAA
Product details
Beneath the outer material is a newly developed lining made of a 4 mm exclusive foam material including a Zero-Wing latex bladder with built-in balance point opposite the valve hole.
The outer material and the underlying foam give the ball a light touch and a comfortable softness
The 32 panels are handstitched and laminated with a 2 mm. exclusive foam material