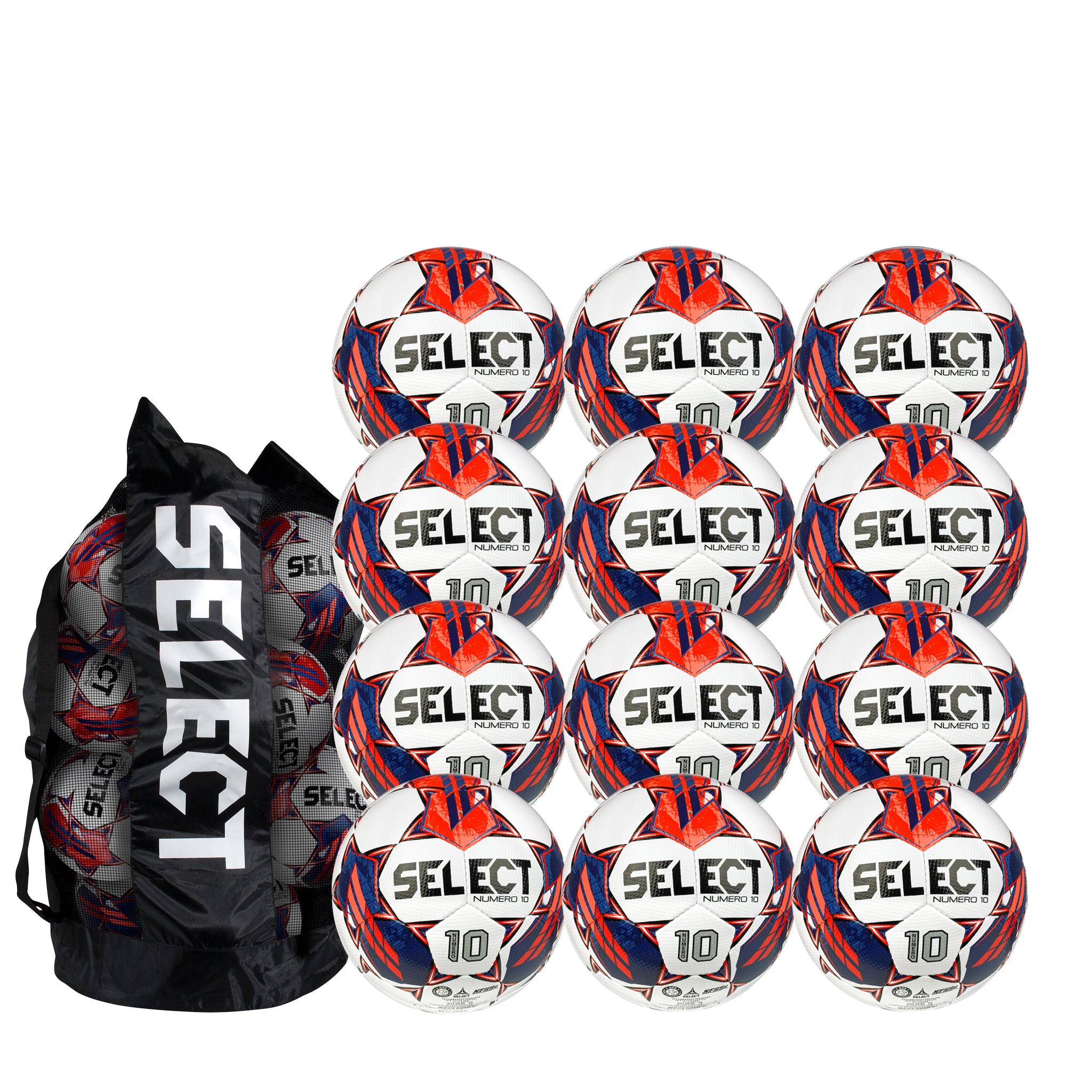 Numero 10 v23 Pack - 12 Balls + Duffle
SKU: 0275150127 x12 + 7017600111
Pack Includes:

12 Numero 10 balls and 1 duffle bag

 

A firm, reliable and durable soccer ball ideal for high school, club and collegiate training and matches.

Legendary match and training ball with the same structure as our top ball Brillant Super
Expected delivery 1-3 working days.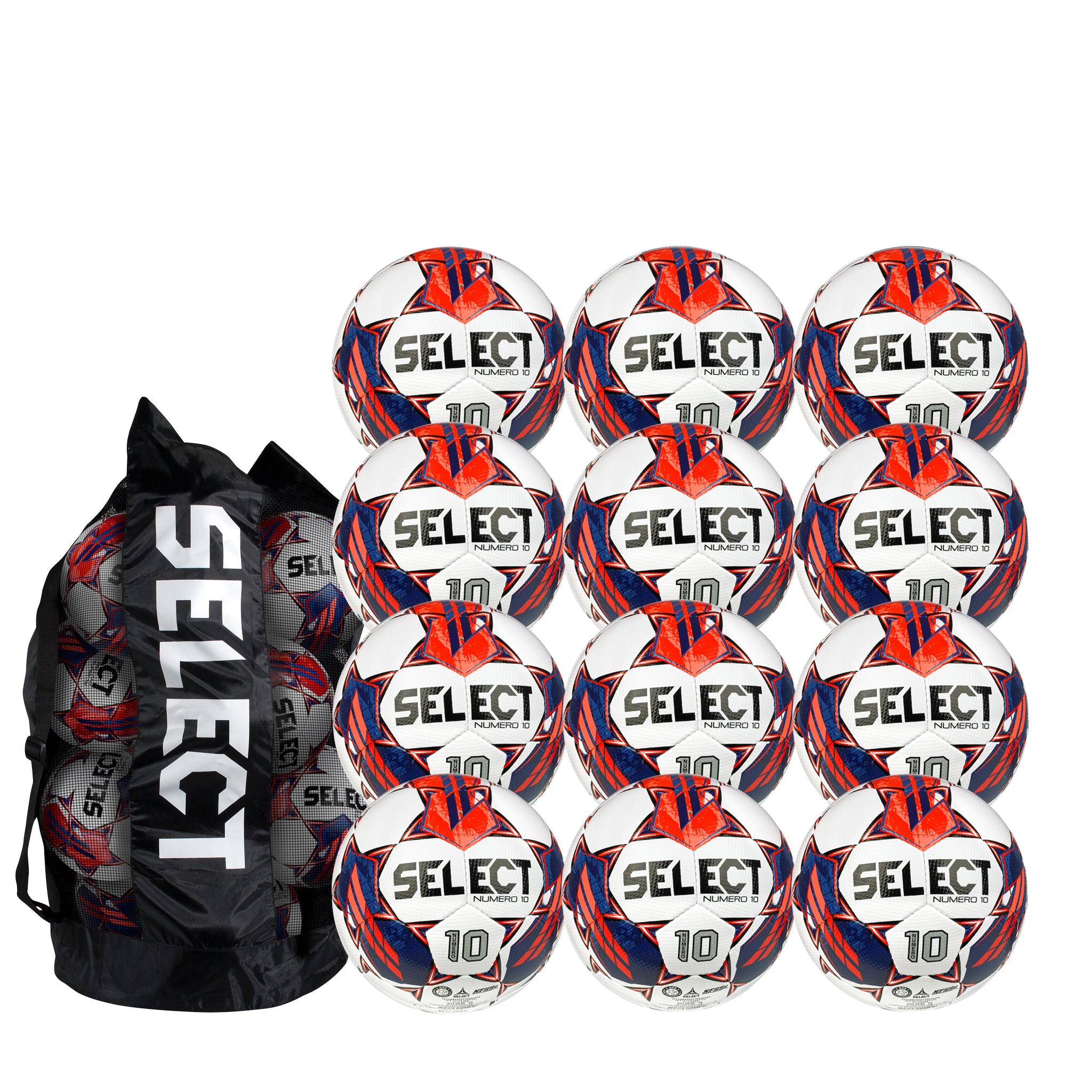 Numero 10 v23 Pack - 12 Balls + Duffle
Product details
PU synthetic leather laminated with 2mm foam construction for soft touch
Extremely durable soccer ball available in team colors to fit your team needs.
The 32 handstitched panels combined with a Zero-wing latex bladder ensure a straight flight, lively bounce and perfect roundness. NFHS and FIFA Basic Approved (size 5)