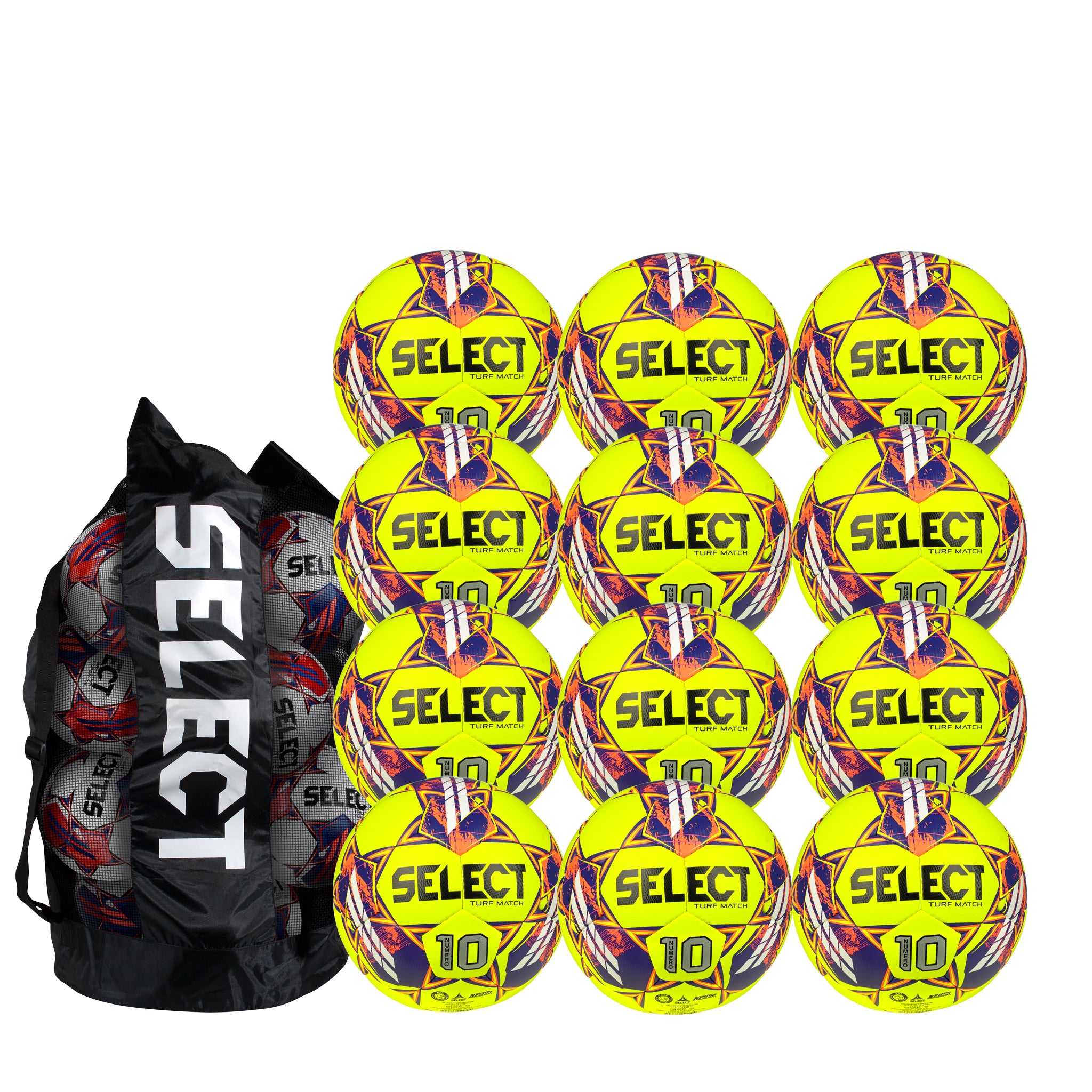 Numero 10 Turf Match v23 Pack - 12 Balls + Duffle
SKU: 0275150128 x12 + 7017600111
FIFA Quality Basic
Hand Stitched Ball
NFHS Approved
12 Numero 10 Turf Match Balls and 1 Duffle Bag

High quality football suitable for artificial grass pitches

New and improved PU synthetic leather material with a granulated surface makes it easy to control - also under wet and moist conditions

The ball has a 4-layer underlining and a latex bladder

The 32 hand-stitched panels ensure a straight flight in the air.

FIFA Basic and NFHS Approved, size 5 only
High quality football suitable for artificial grass pitches
Expected delivery 1-3 working days.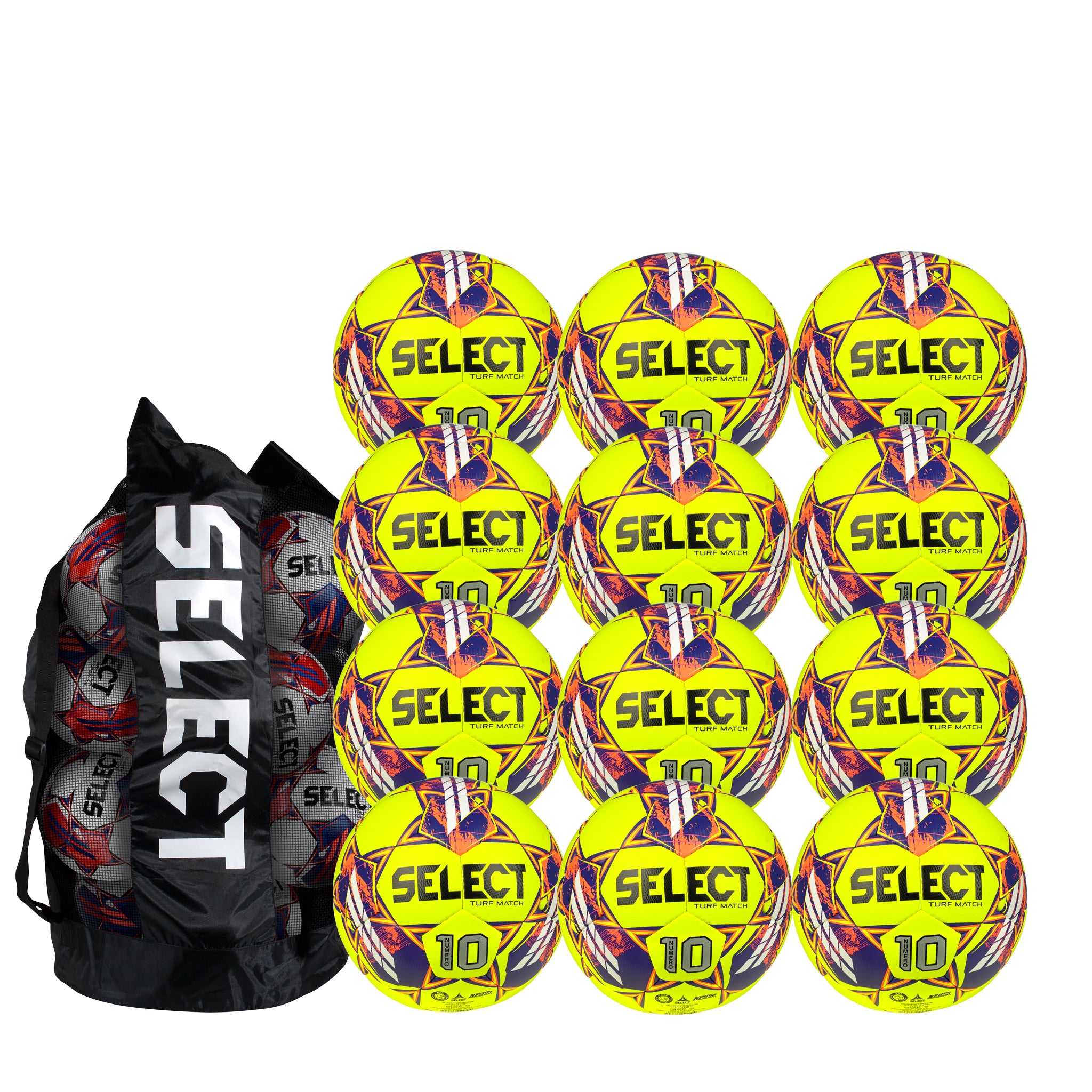 Numero 10 Turf Match v23 Pack - 12 Balls + Duffle
Product details
New and improved PU synthetic leather material with a granulated surface makes it easy to control - also under wet and moist conditions
The ball has a 4-layer underlining and a latex bladder
Extremely durable soccer ball in bold new colors.
The 32 hand-stitched panels and a latex bladder ensure a straight flight in the air and reliable bounce.