SELECT PLANET BALLS
We focus on sustainable initiatives and want to reduce the environmental impact of our products.
In line with this focus, more and more recycled materials have been introduced, and the PLANET soccer ball (in Finland the model name is Omega Pro) is one of the latest addition to the growing number of SELECT products partly made from recycled materials.
All the balls in our PLANET Family is partly made from recycled PET plastic bottles. The bottles are used both for the outer material and for the inner underlining of the balls.
The underlining of the balls is laminated with natural latex extracted from rubbertrees, just as the balls bladder is also made of natural latex.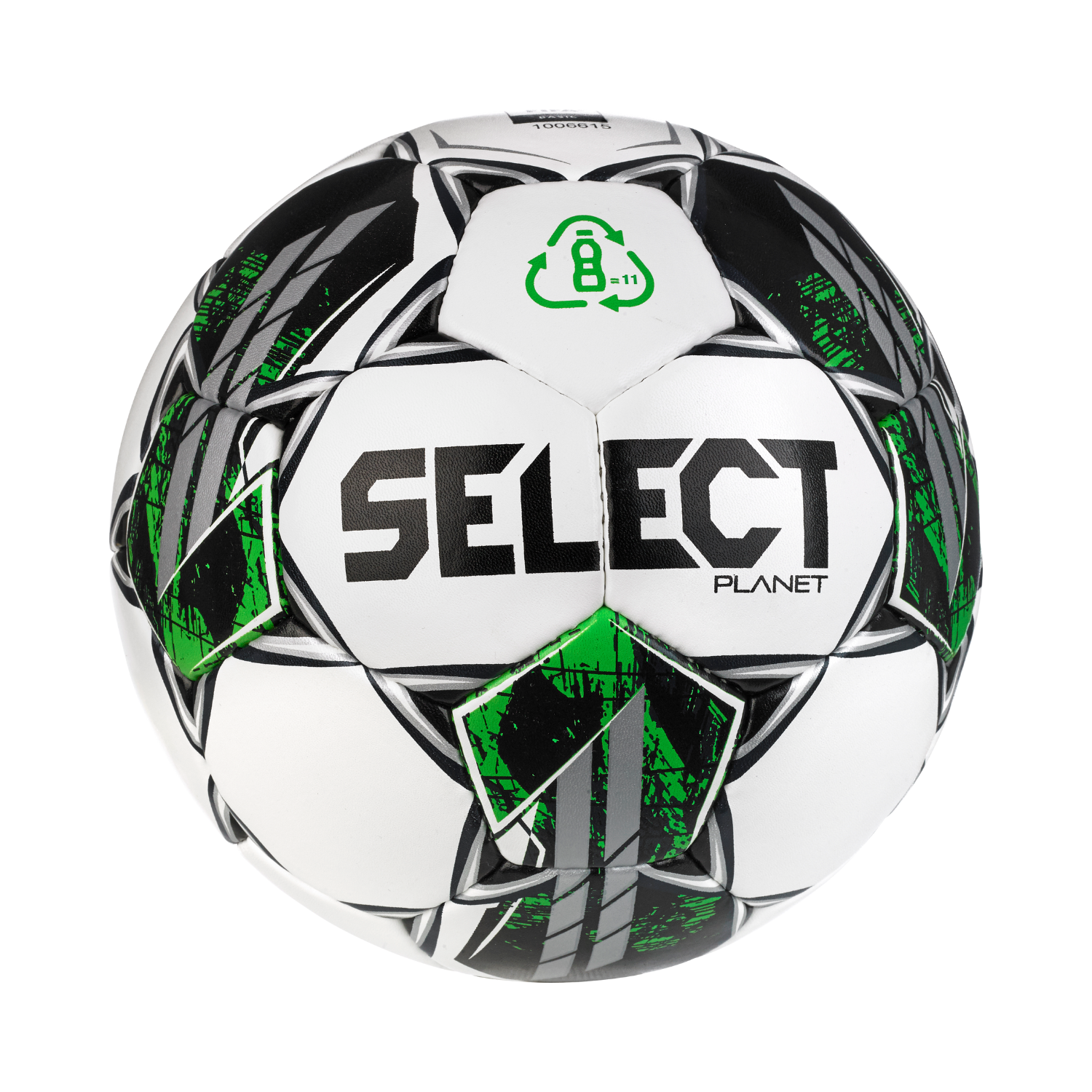 PLANET SOCCER BALL
Our new soccer ball is made from recycled PET bottles and natural latex which reduces the environmental impact of the ball.
Match and training ball with long durability and a structured surface that makes the ball easy to control - even in wet and humid conditions.
Zero-Wing latex bladder gives the ball a lively bounce and optimal roundness.
The 32-panel construction ensures a straight flight through the air.
11 Plastic bottles have been used for size 5 and 9 Plastic bottles have been used for size 4.
FIFA BASIC & NFHS APPROVED (size 5).
Sizes: 5.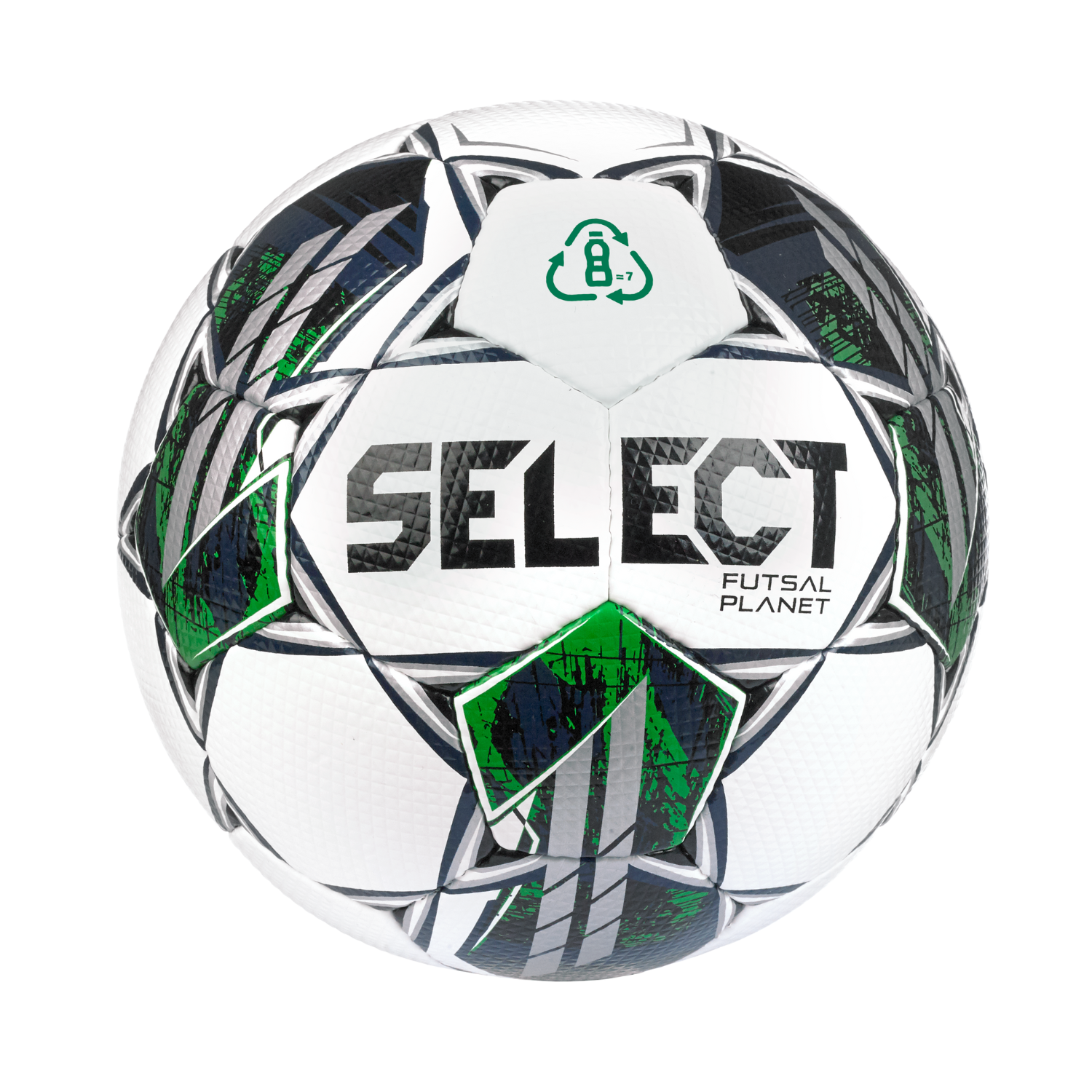 FUTSAL PLANET
Match and training futsal ball made of high-quality PU material.

Our new futsal ball, which is partly made from recycled plastic bottles and natural latex. This reduces the ball's environmental impact.

Up to 7 bottles per ball have been used.

The PU material's new 3D diamond structure ensures optimized friction between ball and shoe.

Inside the ball, a butyl bladder with polyester fibres ensures a controlled bounce, which makes the ball easy to control.

The underlining is laminated with natural latex and consists of polyester, 80% of which comes from recycled plastic bottles.

The futsal ball is hand-sewn.

FIFA Basic APPROVED.
Size: 62-64 cm.
Weight: 400-440 g.