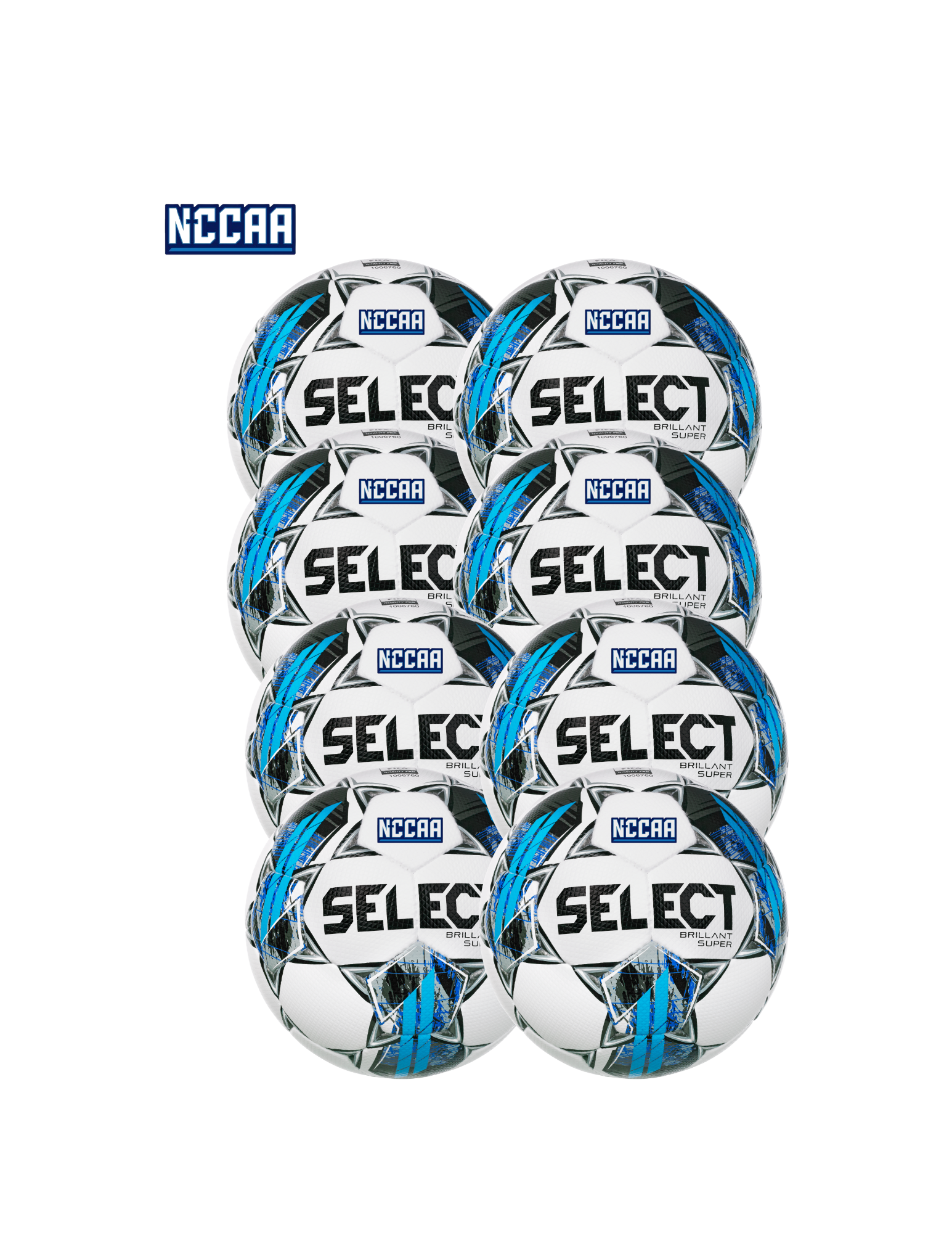 NCCAA Brillant Super v22 Match Pack
SKU: 1033600362






The Official soccer ball of the National Christian College Athletic Association

NCCAA Member Schools, please email Braden at bke@selectsportamerica.com to place an order with discounted school pricing. 




A new superior soccer ball made of carefully selected high quality materials with the characteristics of a classic SELECT ball.

The new 3D diamond structure of the surface material ensures an even more stable trajectory, optimized friction between ball and boot and the best grip for goalkeepers

The bright white panels are made of a special material to ensure clear visibility of the ball to players and spectators

The 32 panels are handstitched and laminated with a 2 mm. exclusive foam material

Seam sealing technology for extra durable seams and reduced water uptake

Zero-Wing latex bladder ensures a lively bounce

The outer material and the underlying foam give the ball a light touch and a comfortable softness

FIFA APPROVED
Size: 5

 

Pack Includes:

8 Brillant Super v22 NCCAA Match Balls (size 5)

 

*Promo items will be included in shipment. (2 NCCAA Match balls, 1 duffle ball bag, 1 ball pump, 1 pressure gauge) 

 

**NCCAA Ball Package pricing only available to National Christian College Athletic Association collegiate schools and coaches. Pack not eligible for further discounts. Order subject to cancellation. 

 

***Additional shipping charges may apply to packages. Additional discounts cannot be applied. 
Expected delivery 1-3 working days.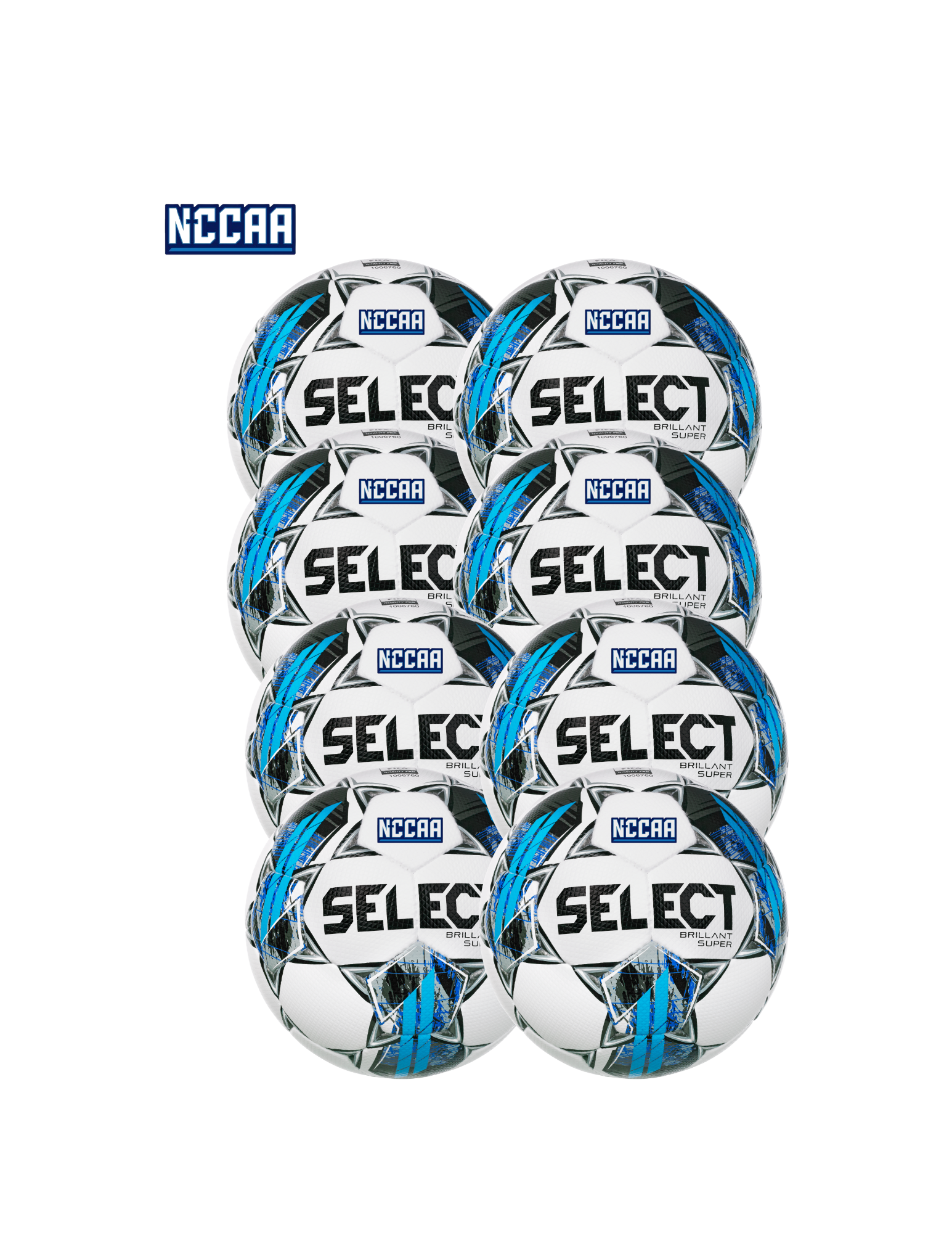 NCCAA Brillant Super v22 Match Pack
Product details